THE COMPLETE GUIDE TO PHP TESTING
Please watch this short clip to find out what this course is all about 👇


"I want to hit the like button for every test passed. Thanks, the best tutorial on this subject."

Samuel Ferreira
WHAT'S COVERED IN THIS COURSE?
Welcome to 'The Complete Guide to PHP Testing'. The ultimate course for mastering the knowledge and skills you need to confidently and efficiently test your PHP code.


Are you tired of spending hours trying to debug your PHP code? Do you want to take your PHP skills to the next level and become a more efficient developer? Then this is the course for you.


There's a lot of material out there that shows you HOW to write basic tests that cover basic scenarios. Assert that string 'foo' does not equal 'bar'? No problem! But how do you know WHAT to test, in what order, and WHERE to start? How do you know that your code has sufficient test coverage? Is some code impossible to test? What would YOU do if it was?


SIMPLE EXAMPLES ARE FINE FOR LEARNING THE BASICS OF TESTING BUT THEY ARE NOT GOING TO TEACH YOU HOW TO TEST REAL APPLICATIONS...


I'm sorry but there's a lot more to it...The good news is that THE ANSWERS ARE ALL CONTAINED WITHIN THIS COURSE...keep reading.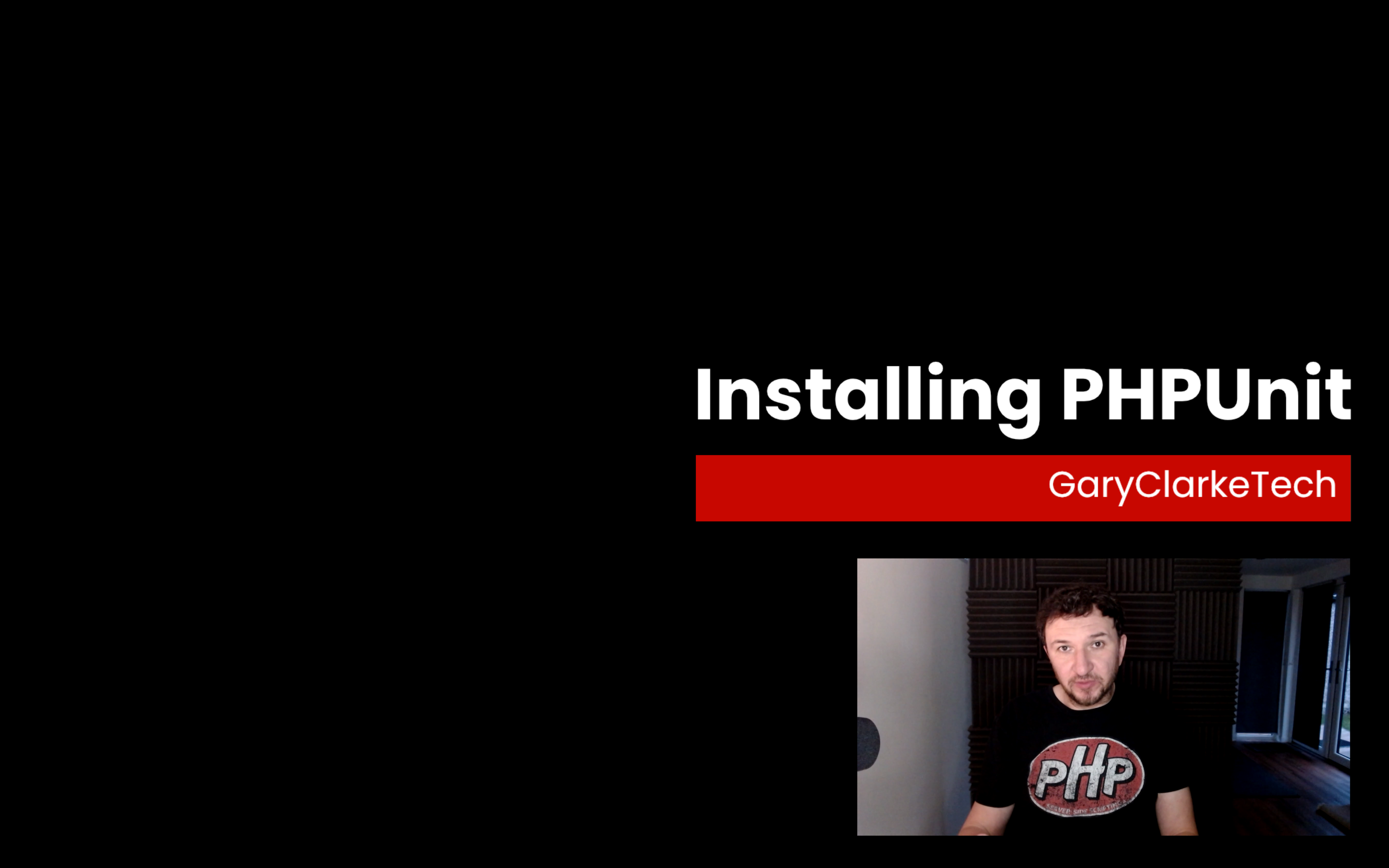 Getting Started With PHPUnit
8 videos
Installing PHPUnit
Write your first test
Testing functions
Testing class methods
Command line options
Filtering tests
Errors vs failures
Autoloading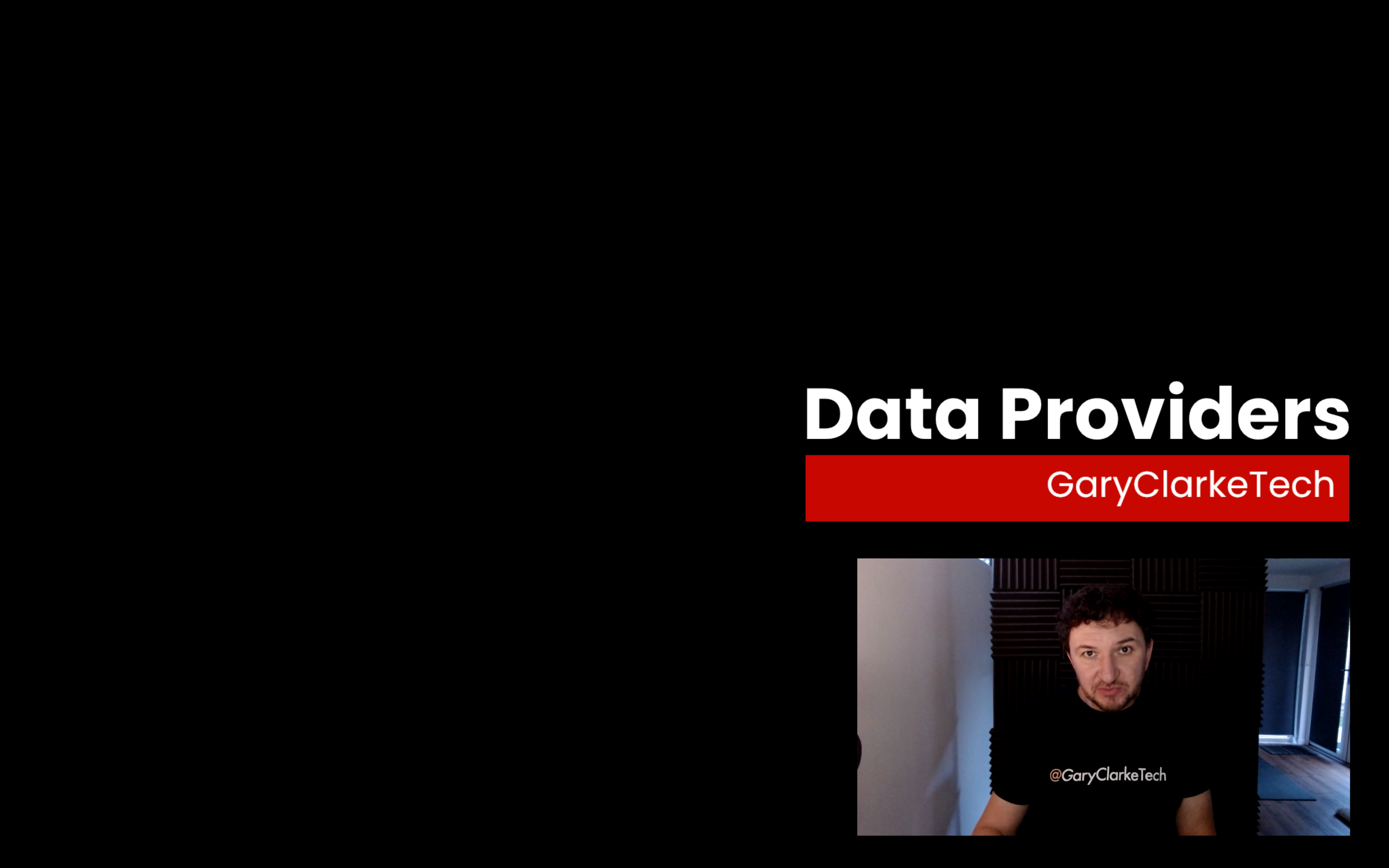 PHPUnit Workflow and Configuration
8 videos
The setUp method
The tearDown method
Using tests to refactor
Some common assertions
Custom failure messages
Configure PHPUnit using phpunit.xml
Testing errors and exceptions
Data providers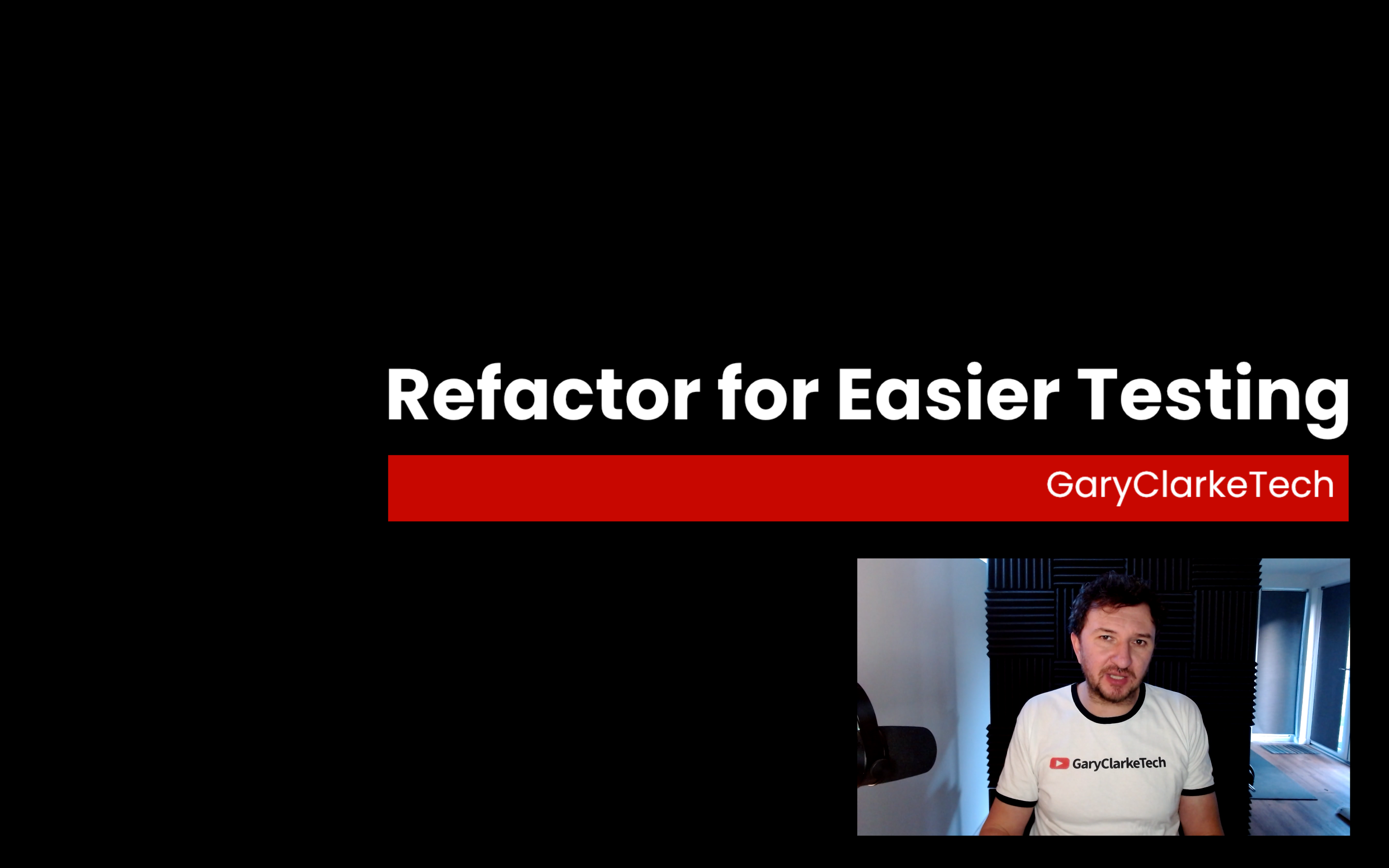 Testing Strategies Part One (Unit Testing)
14 videos
Testing strategies introduction
Create a Twitter developers account
The project files
Create the database table
The test plan
Risky tests and incomplete tests
Mocking
Refactoring for easier testing
Mocking static methods
Test new followers per week
Testing all logic paths
Should you replace static methods?
Tidy up unit testing loose ends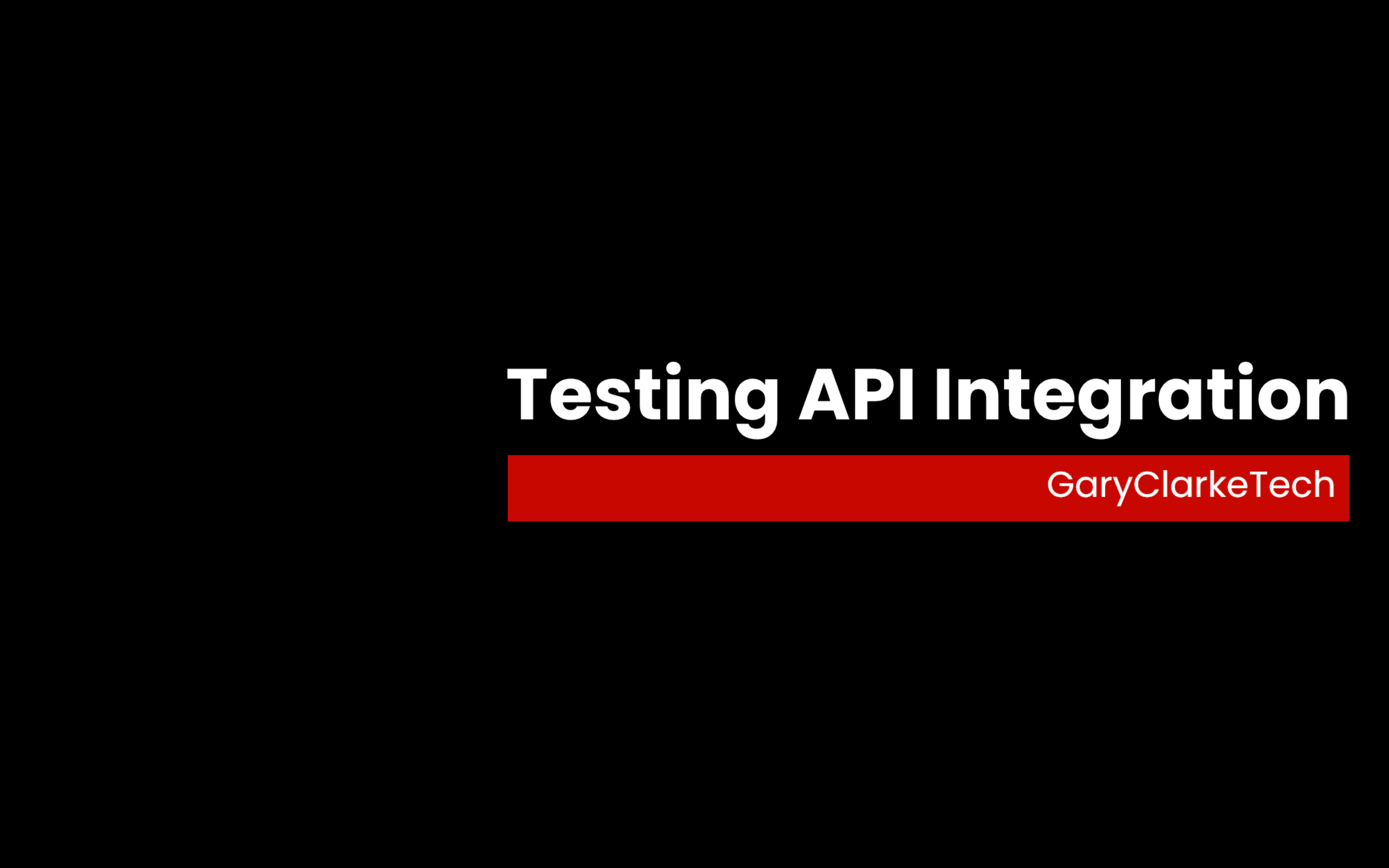 Testing Strategies Part Two (Integration Testing)
15 videos
Introduction to integration testing
When not to mock
Testing API integration
Grouping tests using @group
Authentication exception testing
Intro to testing against a database
Create a test database connection
Create a database refresh tool
Database dependant test case
Testing ordered database records
Testing null database returns
Test saving to the database
Create a database test assertion
Flatten an array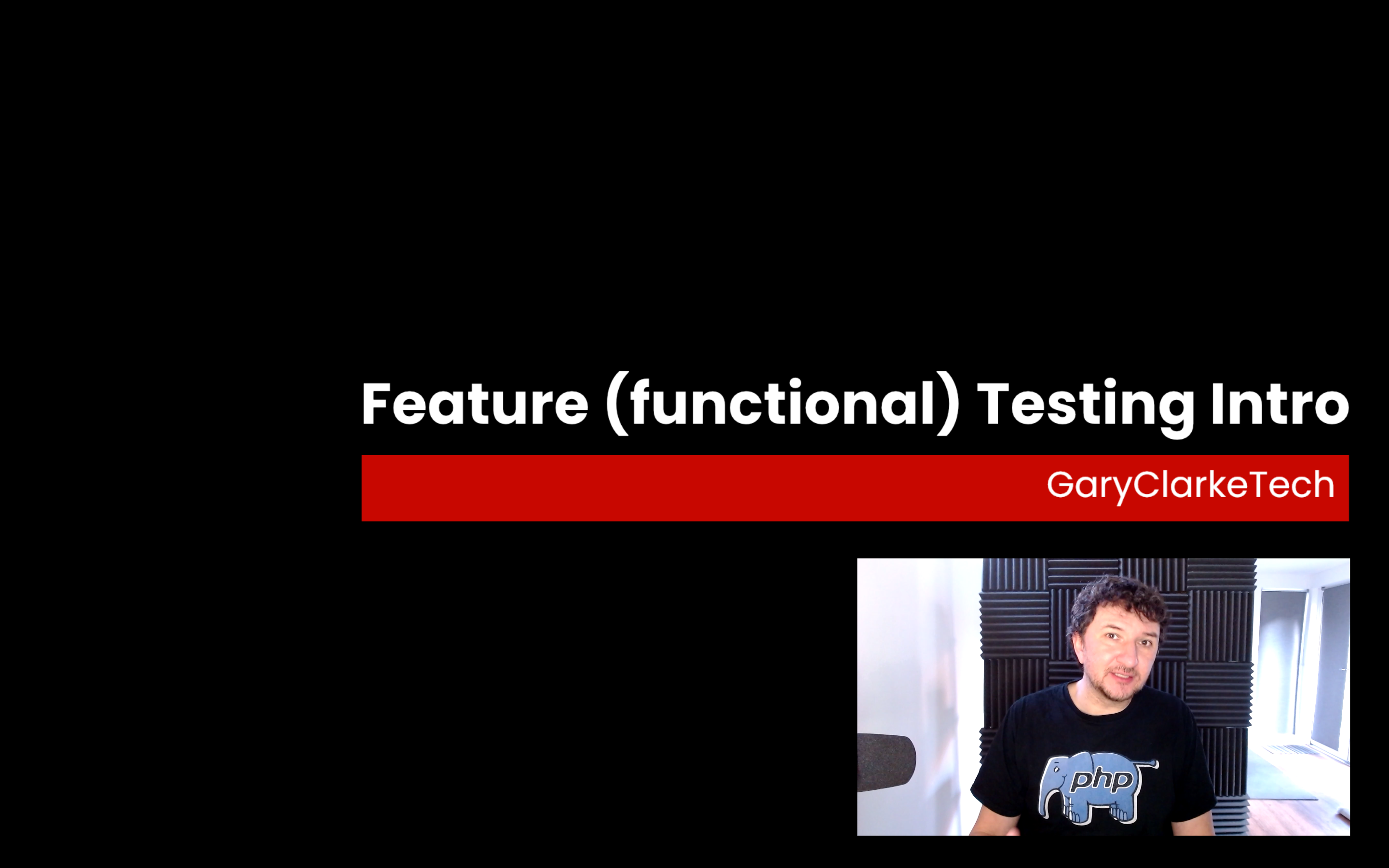 Testing Strategies Part Three (Feature / Functional Testing)
4 videos
Introduction to feature testing
Feature test setup
Feature test assertions
Running the feature tests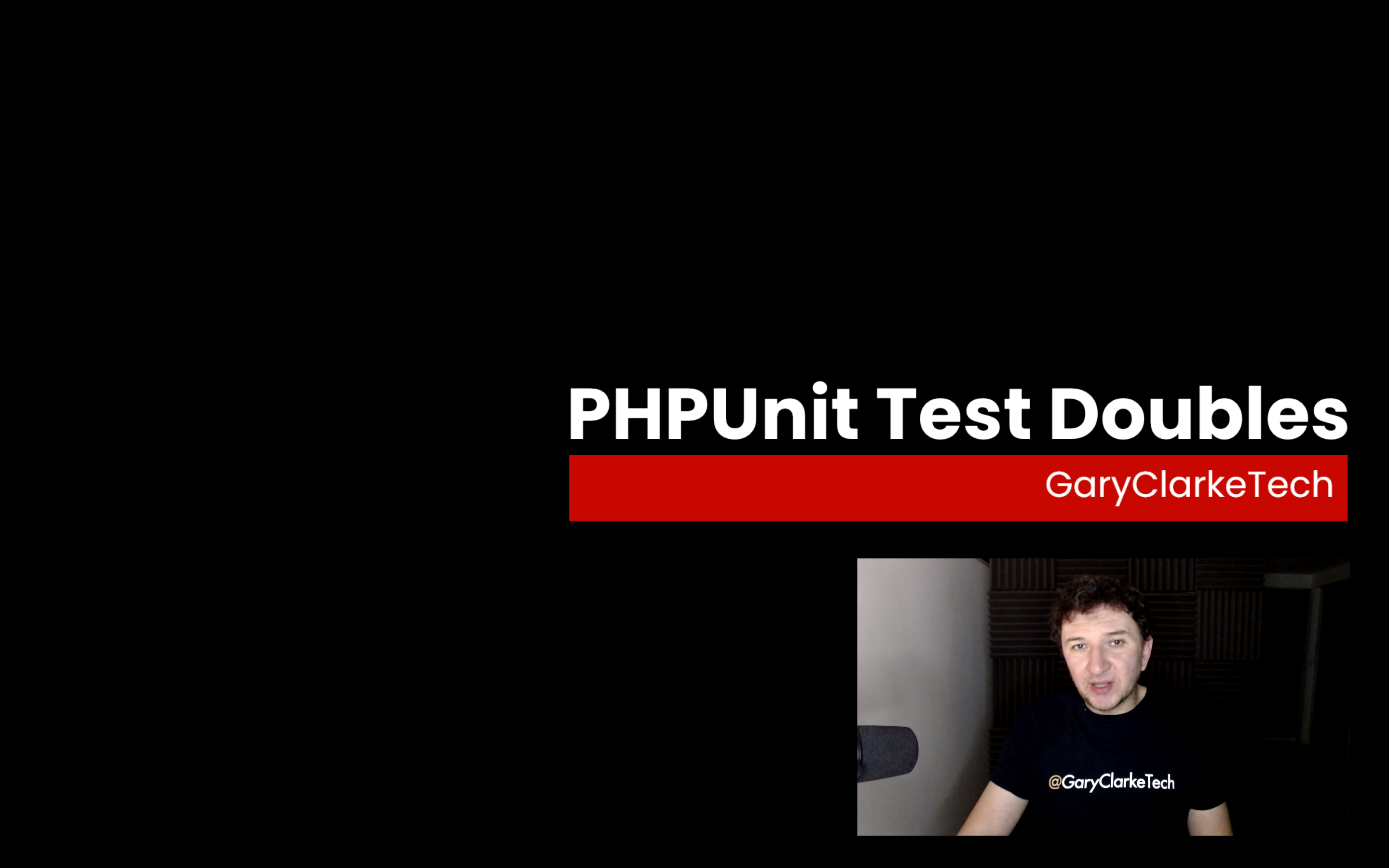 PHPUnit Test Doubles
Testing expectations
Faking method return values
Testing consecutive returns
Throwing exceptions from stubbed methods
Will return callback
Test faked methods receive correct arguments
Test faked methods receive correct arguments using callbacks
The mock builder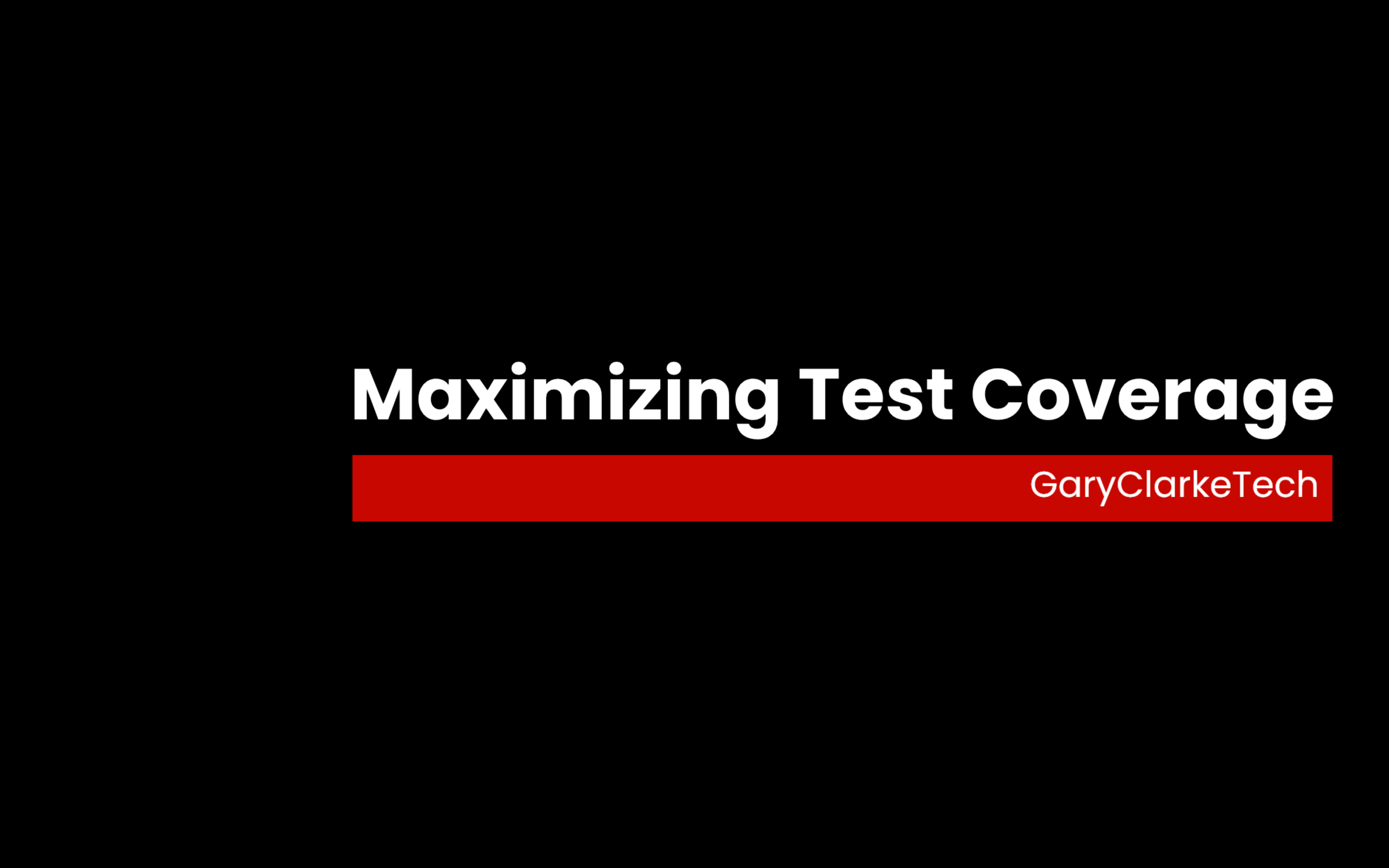 Test coverage introduction
Test coverage setup
HTML Format coverage report
Maximising test coverage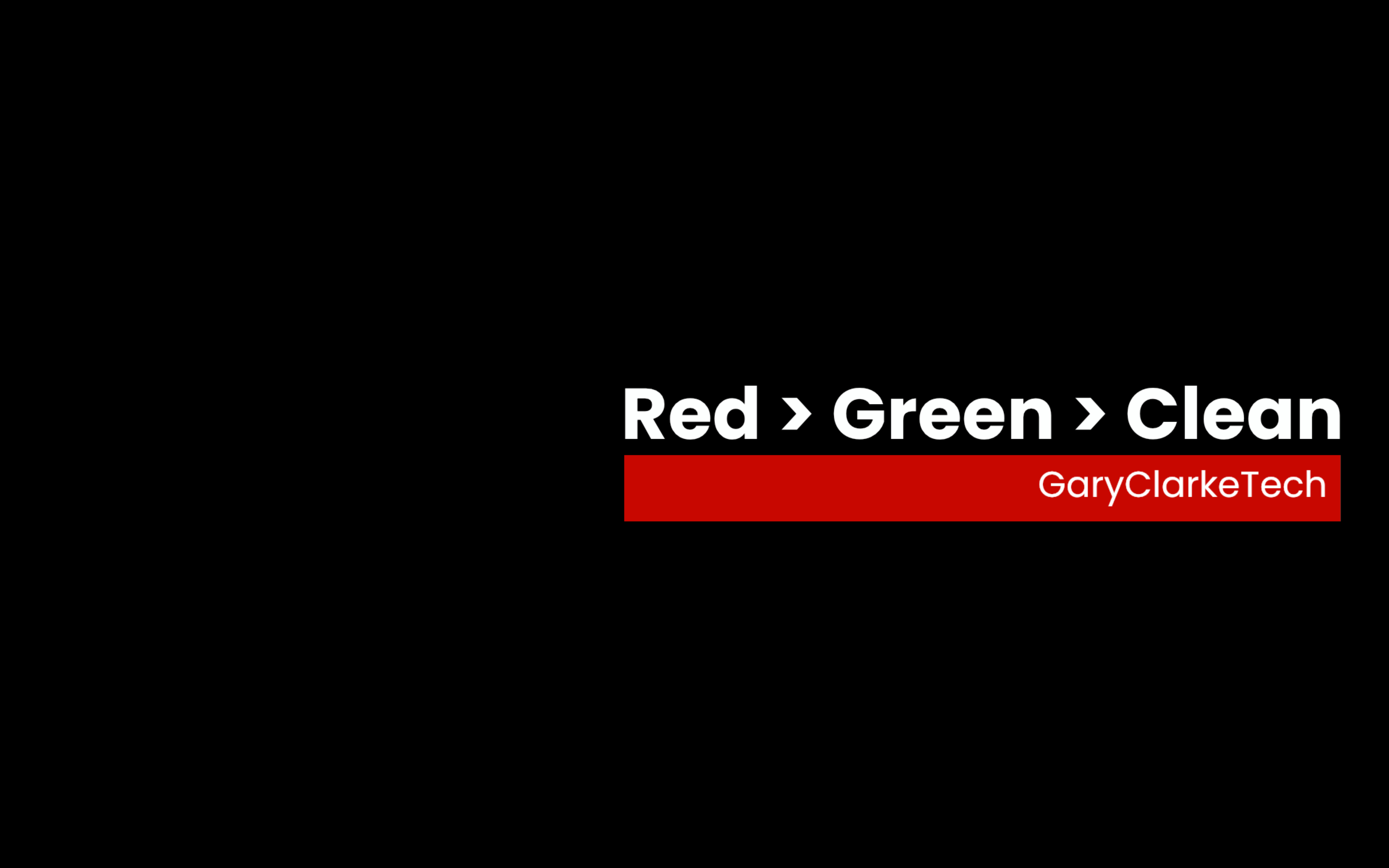 Test Driven Development
21 videos
Introduction
Setup
TDD baby steps

Red

>

Green

> Clean
Value objects
Privacy
Dollar objects
Common equals
Apples and oranges
Eliminating duplicate classes
Simple currency
Ask the computer
A BIG clean up
Simple addition
A sum of moneys
Make it
Adding mixed currencies
The extra mile
Multiplying sums
Let's go crazy
Retrospective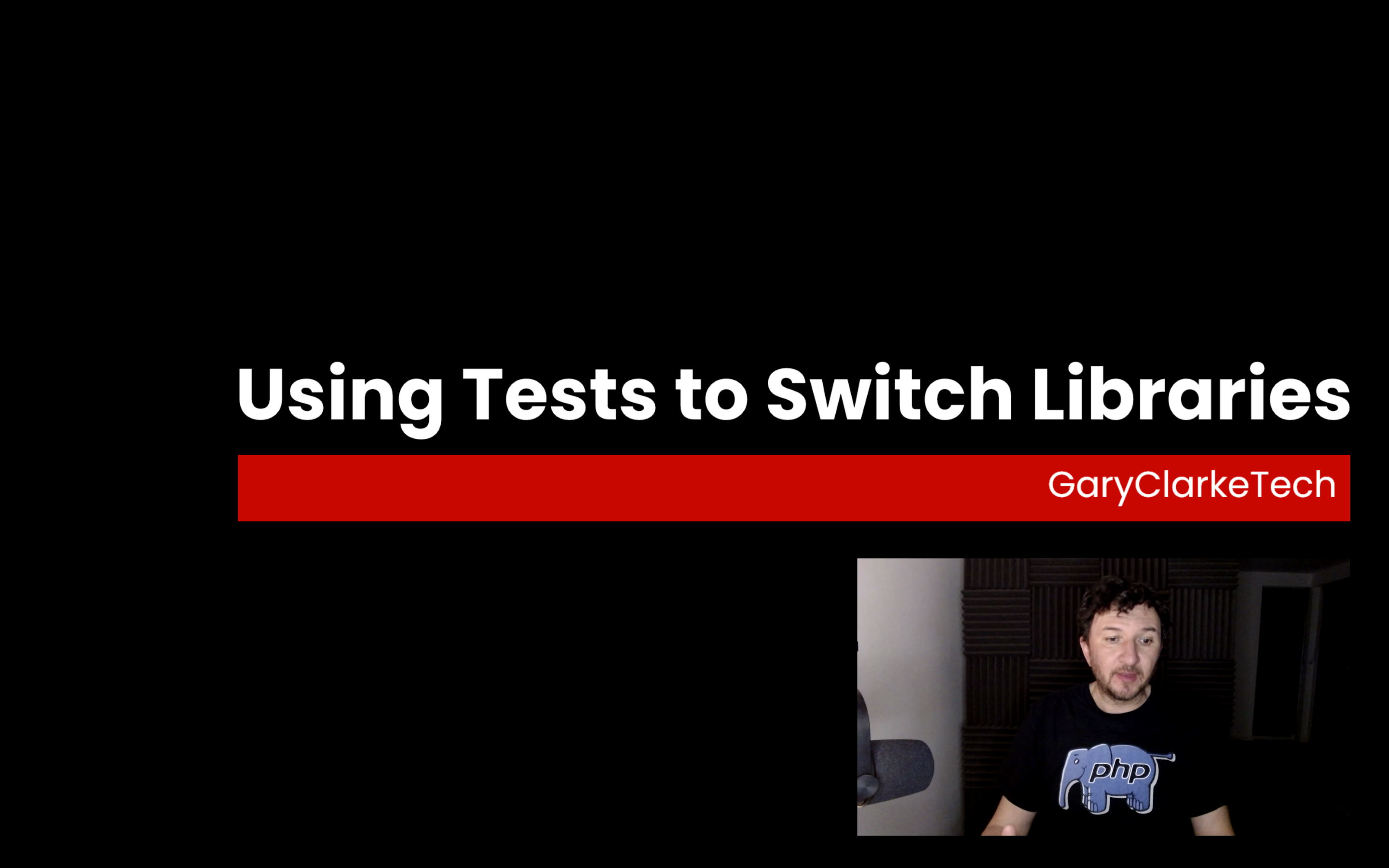 Applying TDD to our Testing Strategies Project
2 videos
Using tests to switch libraries
Switching libraries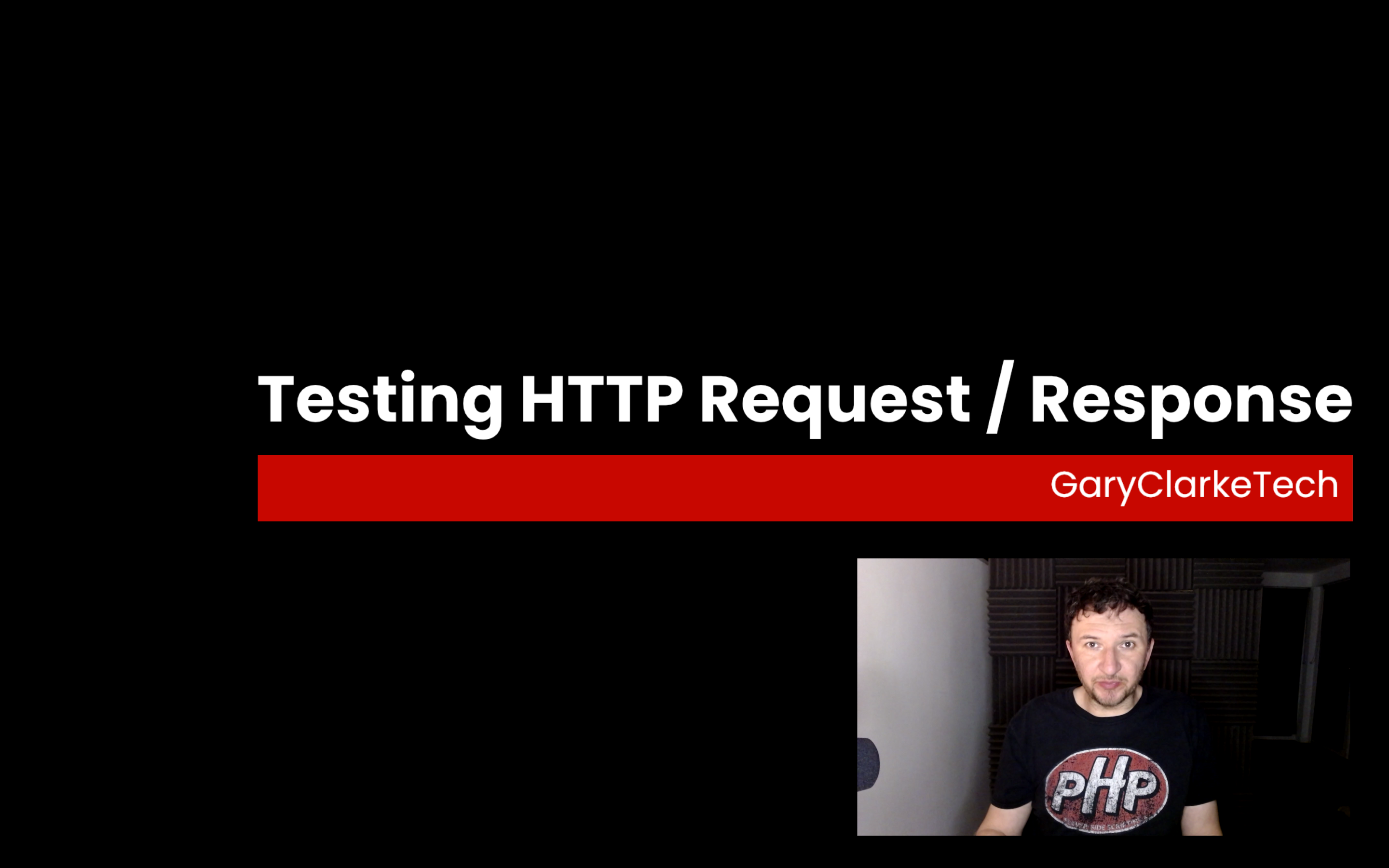 Testing HTTP Request -> Response
6 videos
Testing HTTP Request / Response introduction
Laravel test setup
Asserting against response content
Testing authenticated endpoints
Create a post model
Full Request -> Response test
✅ 5★ rated course
✅ 100 video tutorials for $59
✅ Over 13 hours of content
✅ All code examples included
✅ Lifetime ownership
📜 Certificate of achievement
🤝 Lifetime money back guarantee


Check Out These Sample Videos From The Course
Testing Class Methods

The courses starts by installing the PHPUnit testing framework and then writing our first tests. In this sample we look at testing class methods.

Refactoring For Easier Testing
Sometimes your code might feel like it is hard to test. Instead of reaching for a bunch of workarounds involving test doubles etc. you should first ask yourself whether the code could be refactored to make it easier to test.

Testing API Integration
A lot of developers will just mock out any interaction with external services. I do this for my unit tests but usually still write integration tests which can be run separately and which do actually communicate with those services. It's just thorough.

Red > Green > Clean

This course includes an in-depth on Test Driven Development which adapts an example by Kent Beck. TDD is an interative process where you: 1. Quickly create a failing test. 2. Make that test pass by whatever means. 3. Refactor for clean code. I call these steps Red, Green, Clean

✅ 5★ rated course
✅ 100 video tutorials for $59
✅ Over 13 hours of content
✅ All code examples included
✅ Lifetime ownership
📜 Certificate of achievement
🤝 Lifetime money back guarantee

Hello and thank you so much for checking out my work. My name is Gary Clarke and I'm a software developer with many years experience, primarily in PHP. I started creating video tutorials during lockdown in 2020 because I wanted the challenge of being able to explain complex / technical subjects to others in a way which is easy to undertsand and remember.
At this moment in time, my videos have been watched nearly half a million times and I intend to keep creating new and improved content and teaching more and more new people. It would be my pleasure to see you on the inside of one of my courses.

Check your inbox to confirm your subscription


Adrien ⭐️⭐️⭐️⭐️⭐️
✅ Valuable information ✅ Helpful practice activities ✅ Clear instructions
✅ Accurate course description ✅ Engaging delivery style ✅ Knowledgeable instructor



Sahraoui ⭐️⭐️⭐️⭐️⭐️
✅ Valuable information ✅ Helpful practice activities ✅ Clear instructions
✅ Accurate course description ✅ Engaging delivery style ✅ Knowledgeable instructor



Maxime Hu ⭐️⭐️⭐️⭐️⭐️
✅ Valuable information ✅ Helpful practice activities ✅ Clear instructions
✅ Accurate course description ✅ Engaging delivery style ✅ Knowledgeable instructor



Gabor ⭐️⭐️⭐️⭐️⭐️
✅ Valuable information ✅ Helpful practice activities ✅ Clear instructions
✅ Accurate course description ✅ Engaging delivery style ✅ Knowledgeable instructor



Karl Zipser ⭐️⭐️⭐️⭐️⭐️
✅ Valuable information ✅ Helpful practice activities ✅ Clear instructions
✅ Accurate course description ✅ Engaging delivery style ✅ Knowledgeable instructor



Piero Recchia ⭐️⭐️⭐️⭐️⭐️
✅ Valuable information ✅ Helpful practice activities ✅ Clear instructions
✅ Accurate course description ✅ Engaging delivery style ✅ Knowledgeable instructor



Jonathon Wood ⭐️⭐️⭐️⭐️⭐️
✅ Valuable information ✅ Helpful practice activities ✅ Clear instructions
✅ Accurate course description ✅ Engaging delivery style ✅ Knowledgeable instructor



Mikaidou⭐️⭐️⭐️⭐️⭐️
✅ Valuable information ✅ Helpful practice activities ✅ Clear instructions
✅ Accurate course description ✅ Engaging delivery style ✅ Knowledgeable instructor



Karyna⭐️⭐️⭐️⭐️⭐️
✅ Valuable information ✅ Helpful practice activities ✅ Clear instructions
✅ Accurate course description ✅ Engaging delivery style ✅ Knowledgeable instructor



Mathieu⭐️⭐️⭐️⭐️⭐️
✅ Valuable information ✅ Helpful practice activities ✅ Clear instructions
✅ Accurate course description ✅ Engaging delivery style ✅ Knowledgeable instructor