LEARN OBJECT ORIENTED PHP
"I won't lie I've watched a lot of php oop courses and this is the best!!"
Yasser
Are you ready to take your PHP skills to a new level?
If the answer to that question is yes then you have come to the right place my friend. By the time you complete this course, you'll feel like you've known OOPHP your entire life...that's a big claim but I mean every word.
Having created many courses, I've learned the ins and outs of object oriented programming and how to teach it in a way that is clear, concise, and fun. Most importantly, I've learned to teach it in a way that goes straight into your brain and stays there for life!
If you disagree with this at the end of the course, I'll refund you every cent..no questions asked.

Why Should You Enroll In This Course?
💰 These skills are guaranteed to advance your career
🎼 OOPHP skills are essential if you want to write code with Laravel and Symfony


🆕 The information is current and relevant to the market
🧠 You will achieve an advanced level of understanding of Object Oriented PHP
🌴 Flexible. You can work at your own pace. Take as long as it takes
🔍 No other courses teach this subject with the same level of attention to detail


📈 Promotion.
To become a senior PHP developer
you will need to understand OOP




💼 Career mobility.
OOP can be applied to a wide range of programming languages


$59 + VAT added on checkout page
✅ 5★ rated course
✅ Over 100 video tutorials for $59
✅ Over 16 hours of quality content - no filler
✅ All code examples included
✅ Regular student challenges
✅ Lifetime ownership
📜 Certificate of achievement
🤝 Lifetime money back guarantee
HOW DOES THAT SOUND SO FAR?..
..HERE'S WHAT'S COVERED IN THIS COURSE

Learning OOP in PHP can make your code more organized, efficient, and scalable, which can be especially useful if you are working on large complex projects. This course starts with the basics, teaching you how to use classes, interfaces, and objects before progressing all the way up to more advanced topics like design patterns, serialization, and testing.
I combined research with lessons learnt from feedback that I received for my previous OOPHP stuff in order to come up with the best, most-relevant material for today's PHP developer.


Below is a list of the content that I cover. One of the main differences between this course and most others is that you are given the opportunity to practice what you've just been shown, followed by my solution. Students of my previous courses said that this was a very effective way for them to reinforce that knowledge...IT JUST WORKS...AND IT WILL WORK FOR YOU TOO!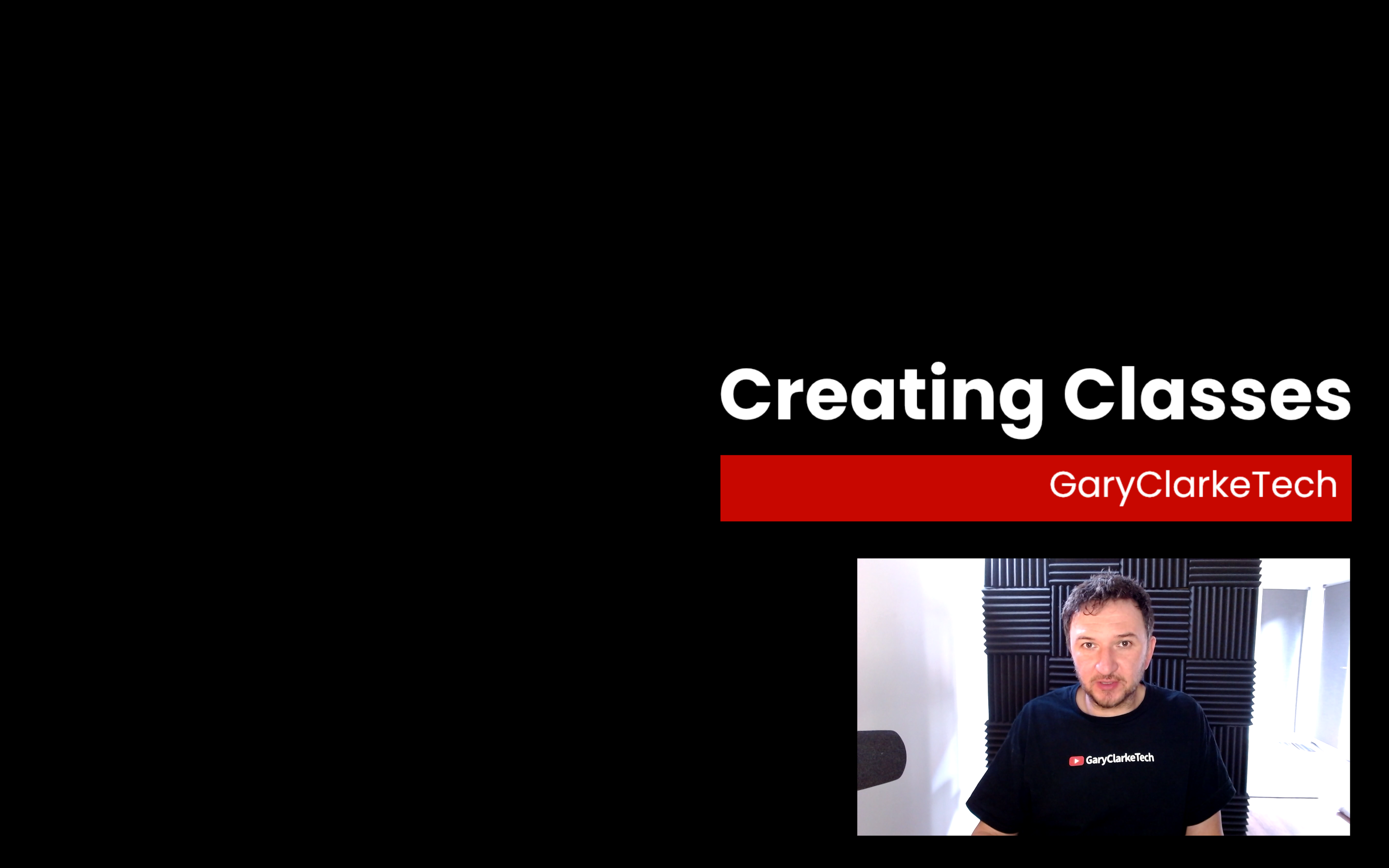 Creating classes
Class properties
Class methods
Method arguments
Named arguments
Constructors
Constructor promoted properties
Type hinting
Class type declarations
Return type declarations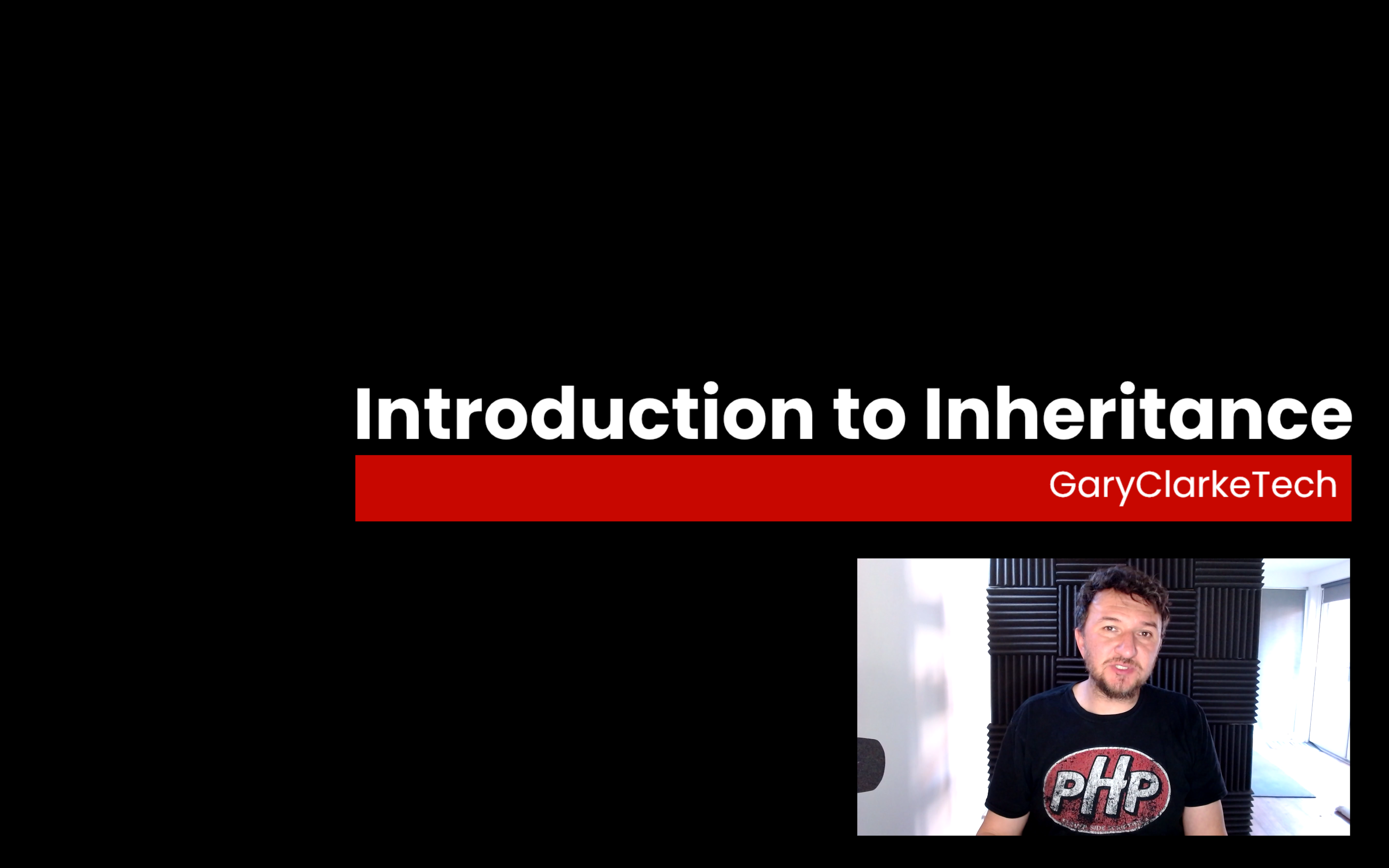 Introduction to inheritance
Redundancy and duplication
The 'extends' keyword
Inheritance and constructors
Inheritance challenge
Overriding parent methods
Introduction to visibility
Protected properties
Private properties
Method visibility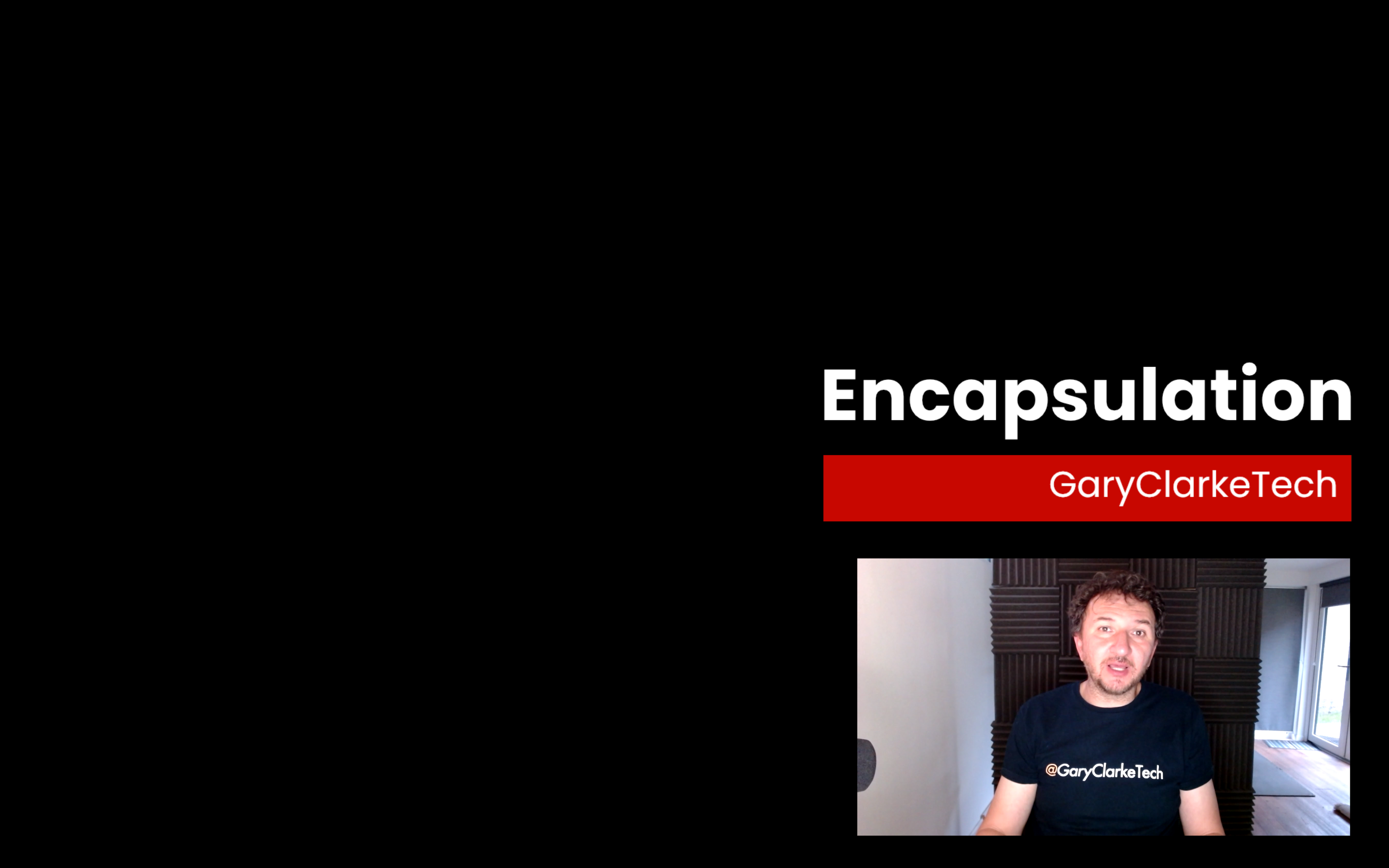 Encapsulation
Typed properties
Union types
Static properties
Static methods
Class constants
Abstract classes
Abstract methods
Interfaces
Introduction to traits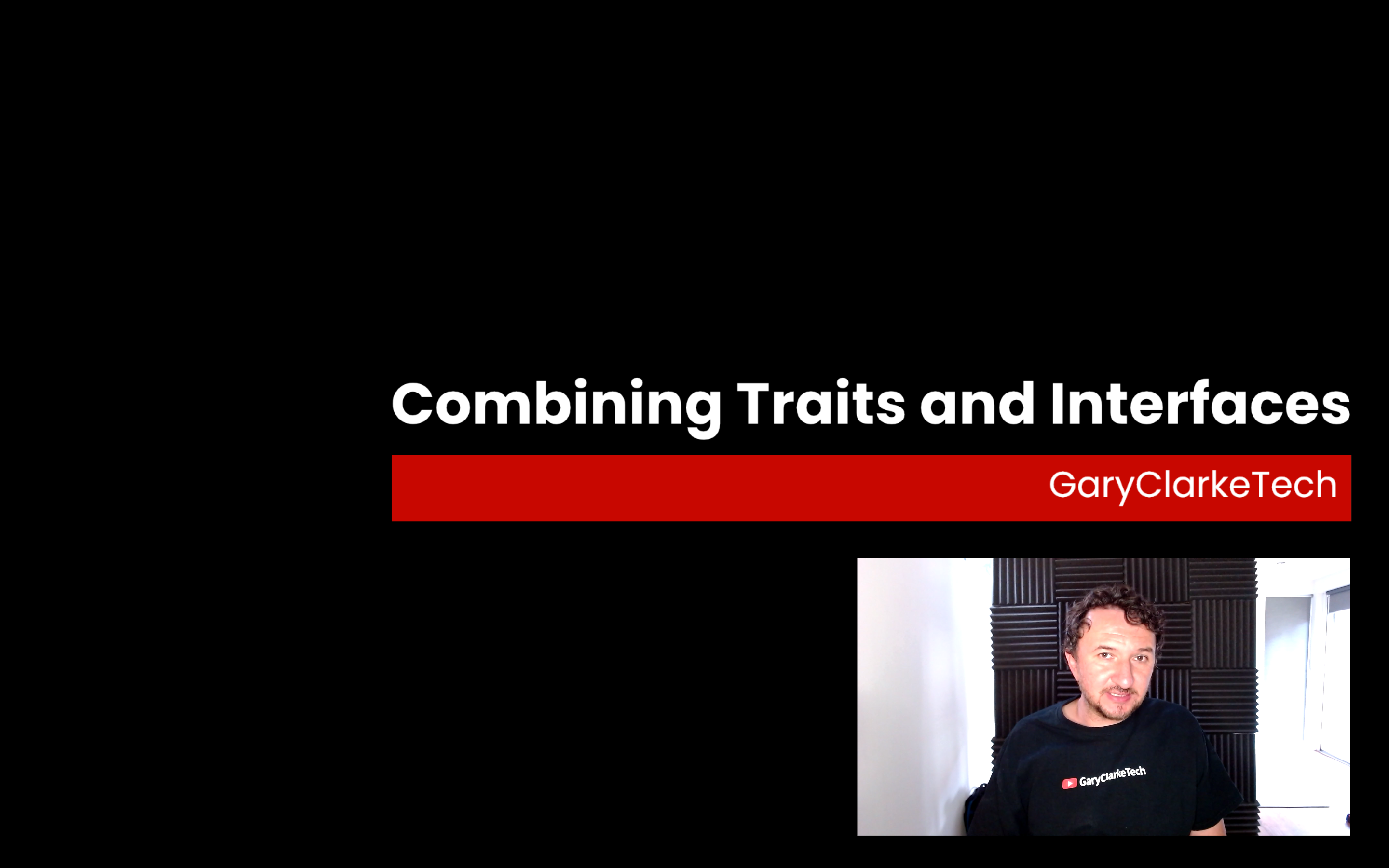 Combining traits and interfaces
Traits and precedence
Abstract methods in traits
Static methods in traits
Late static binding
The 'final' keyword
Introduction to Exceptions
Try / catch blocks
Exception subclasses
Custom Exceptions
finally blocks
Error class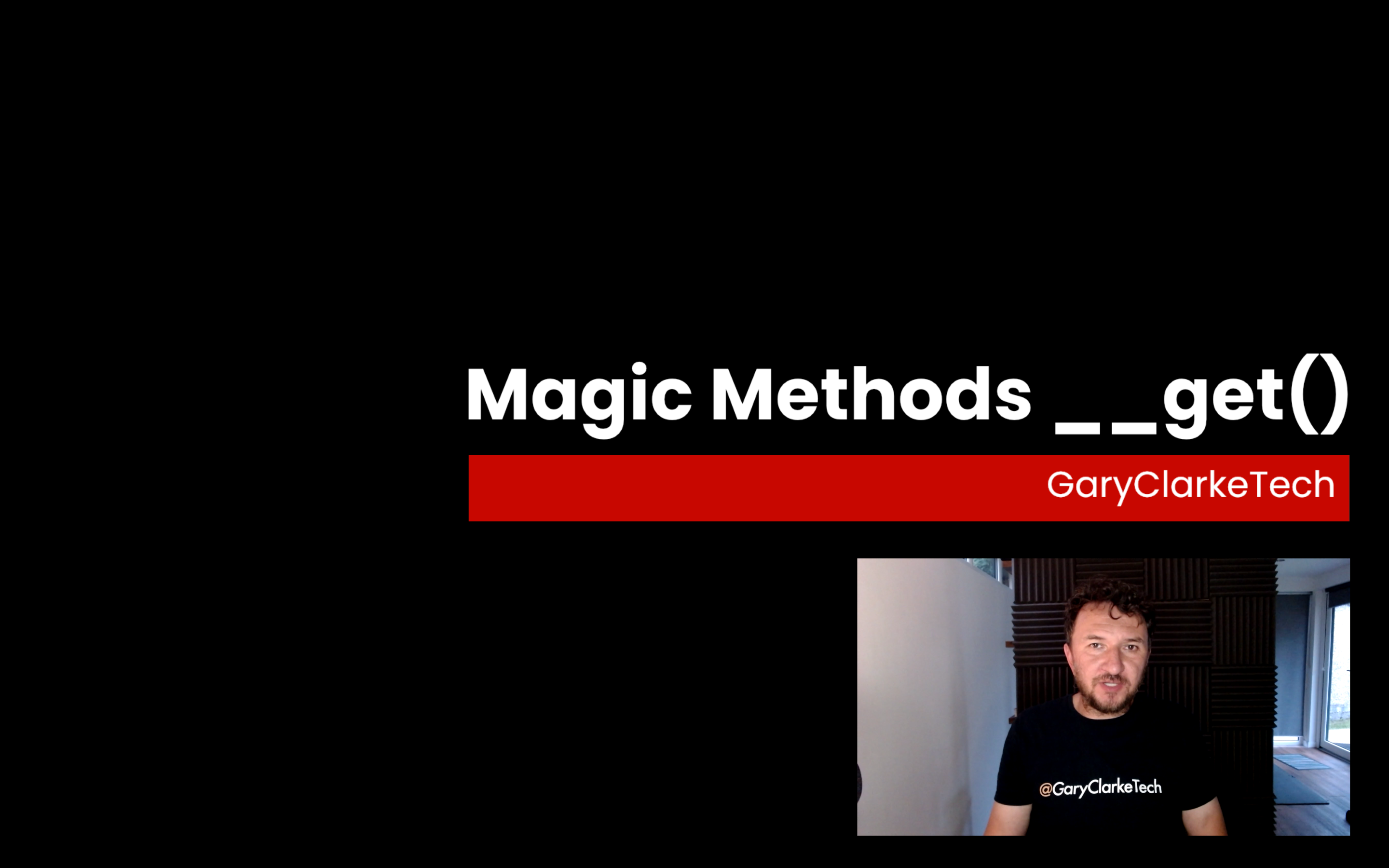 __get magic method
__set magic method
__unset magic method
__toString magic method
__destruct magic method
__call magic method
__clone magic method
__invoke magic method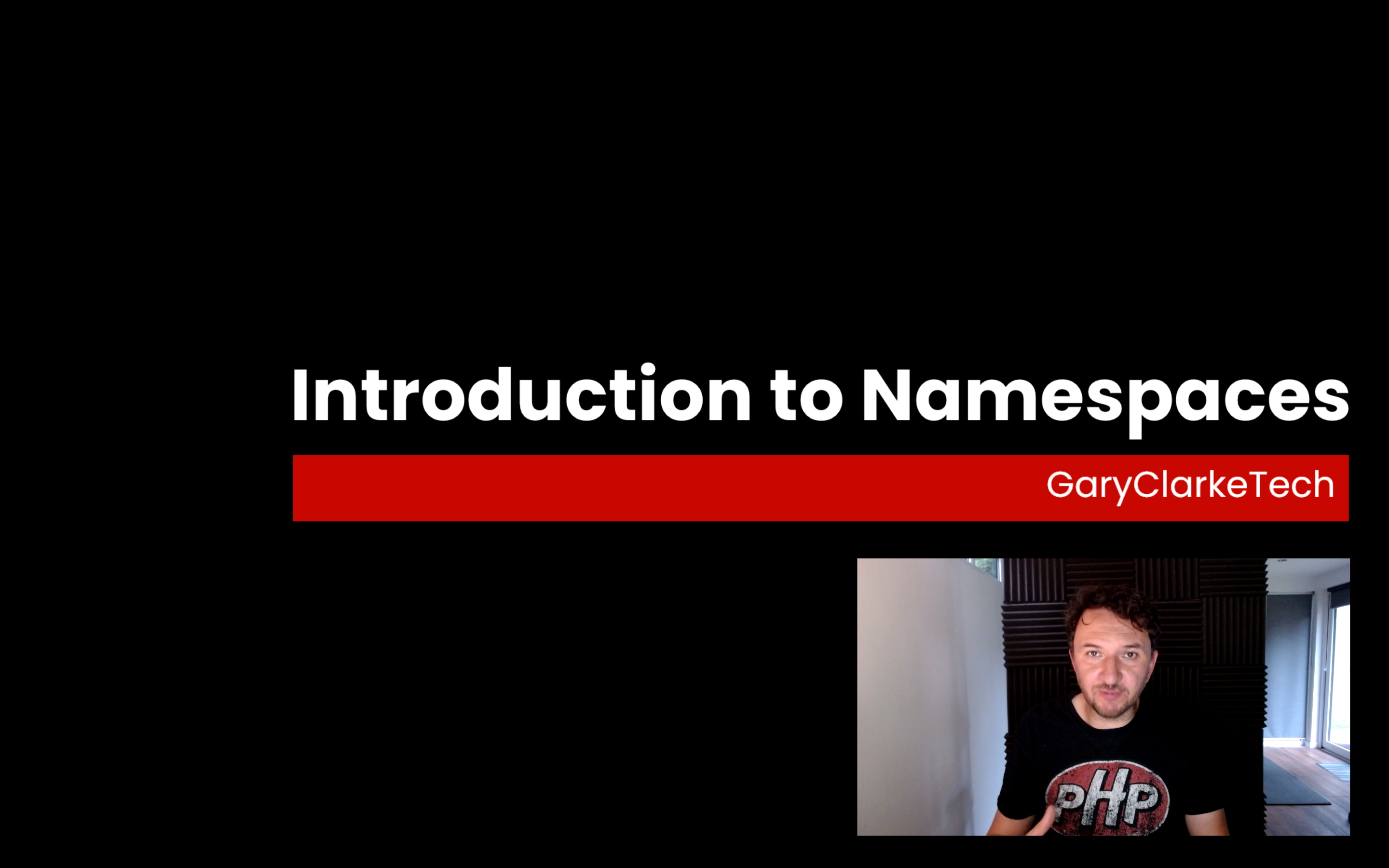 Introduction to namespaces
Organizing using namespaces
Introduction to autoloading
Autoloading namespaced classes
Introduction to composer
Autoloading with composer
Inspecting classes
Inspecting class attributes
Reflection API: ReflectionClass
Reflection API: ReflectionMethod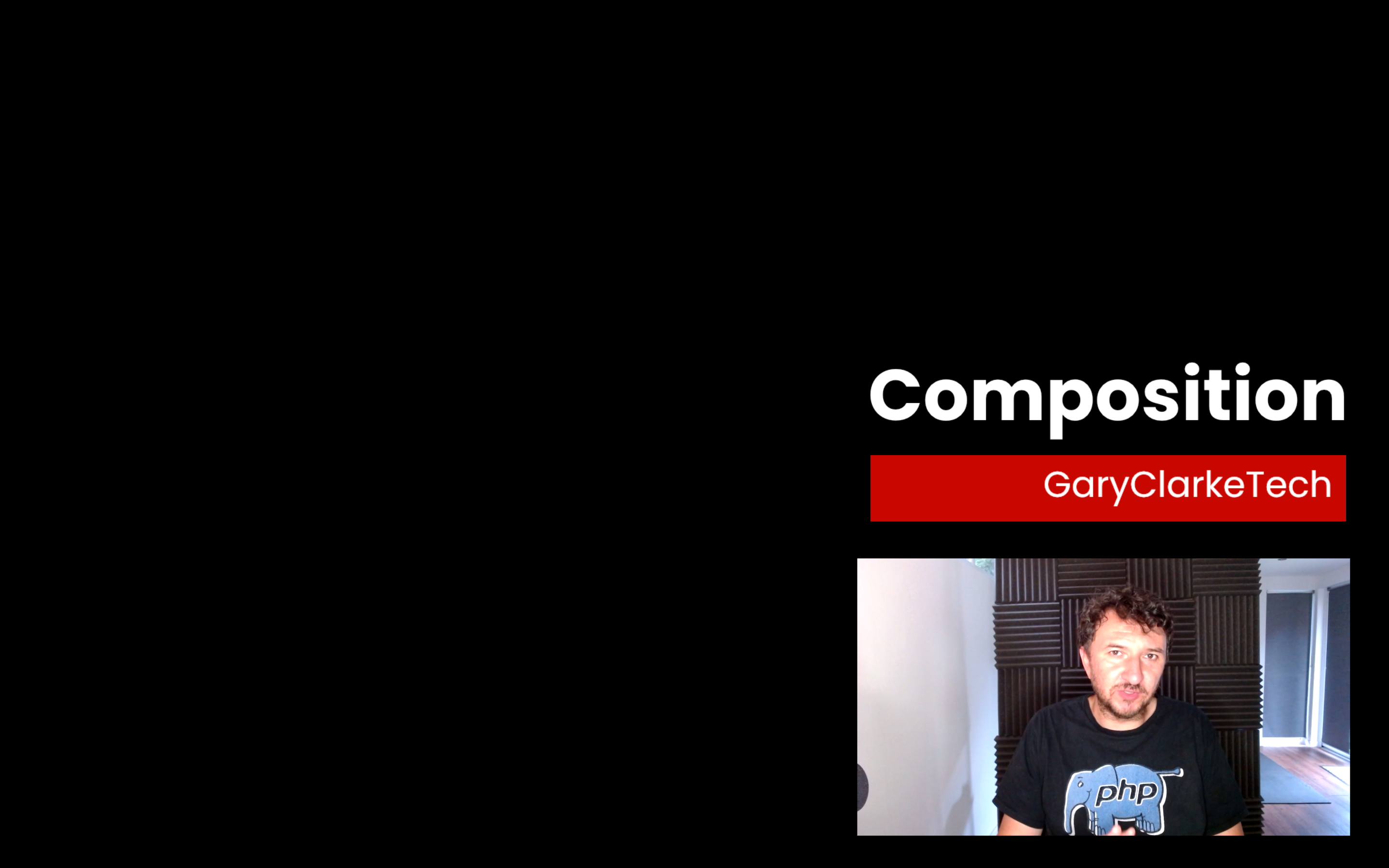 Single Responsibility Principle
Composition
Dependency Injection
Polymorphism
Callables Part One
Callables Part Two
Anonymous Classes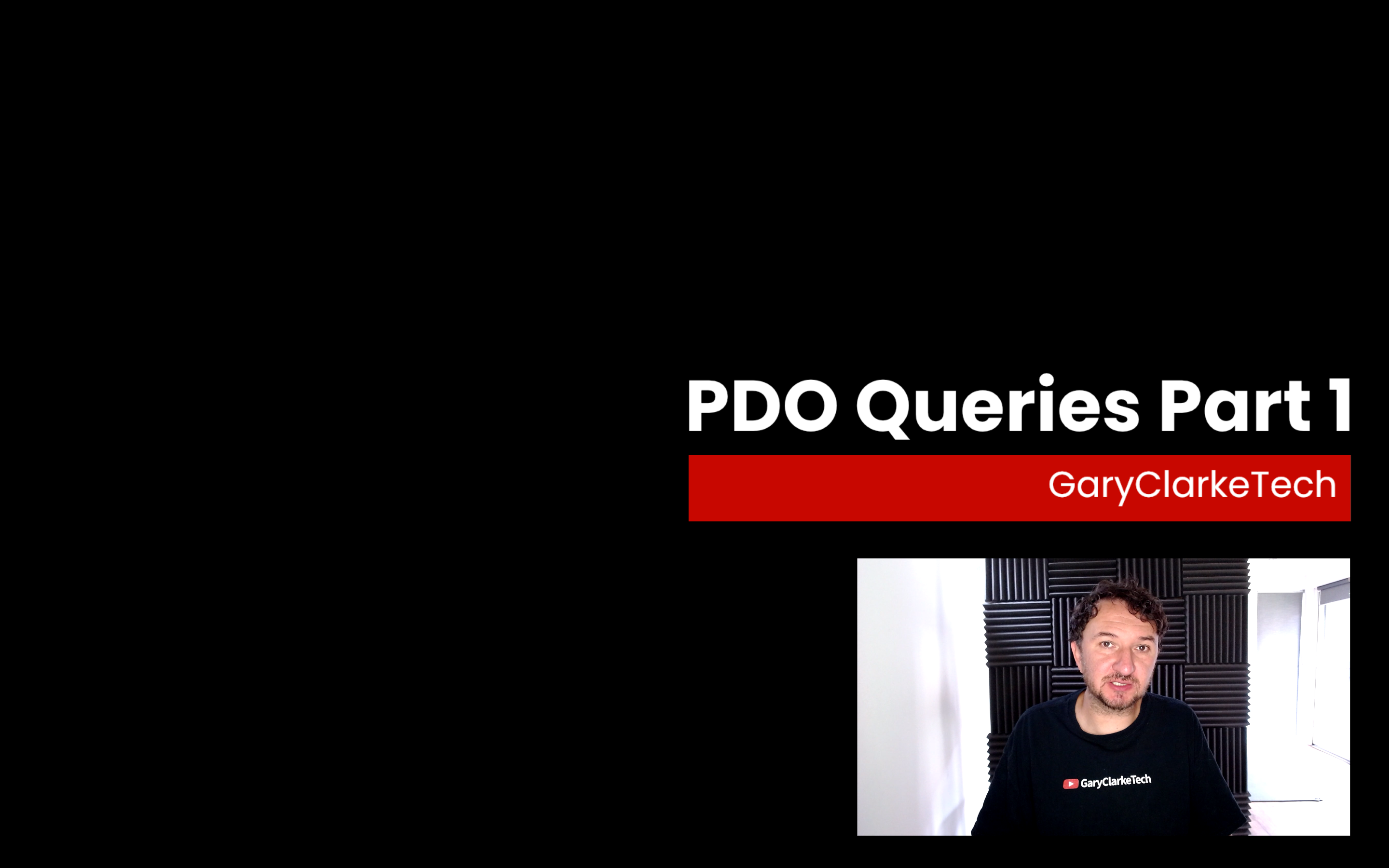 Database Section Introduction
Creating a MySQL Database
The Singleton Pattern
PHP Data Objects (PDO)
PDO Queries Part 1
PDO Queries Part 2
Introduction to Object Relational Mapping
ORM Setup
Creating ORM Entity Classes
Generating Schema SQL
Entity Creation Practice
Many to One Relationships
Many to Many Relationships
Querying using Entity Manager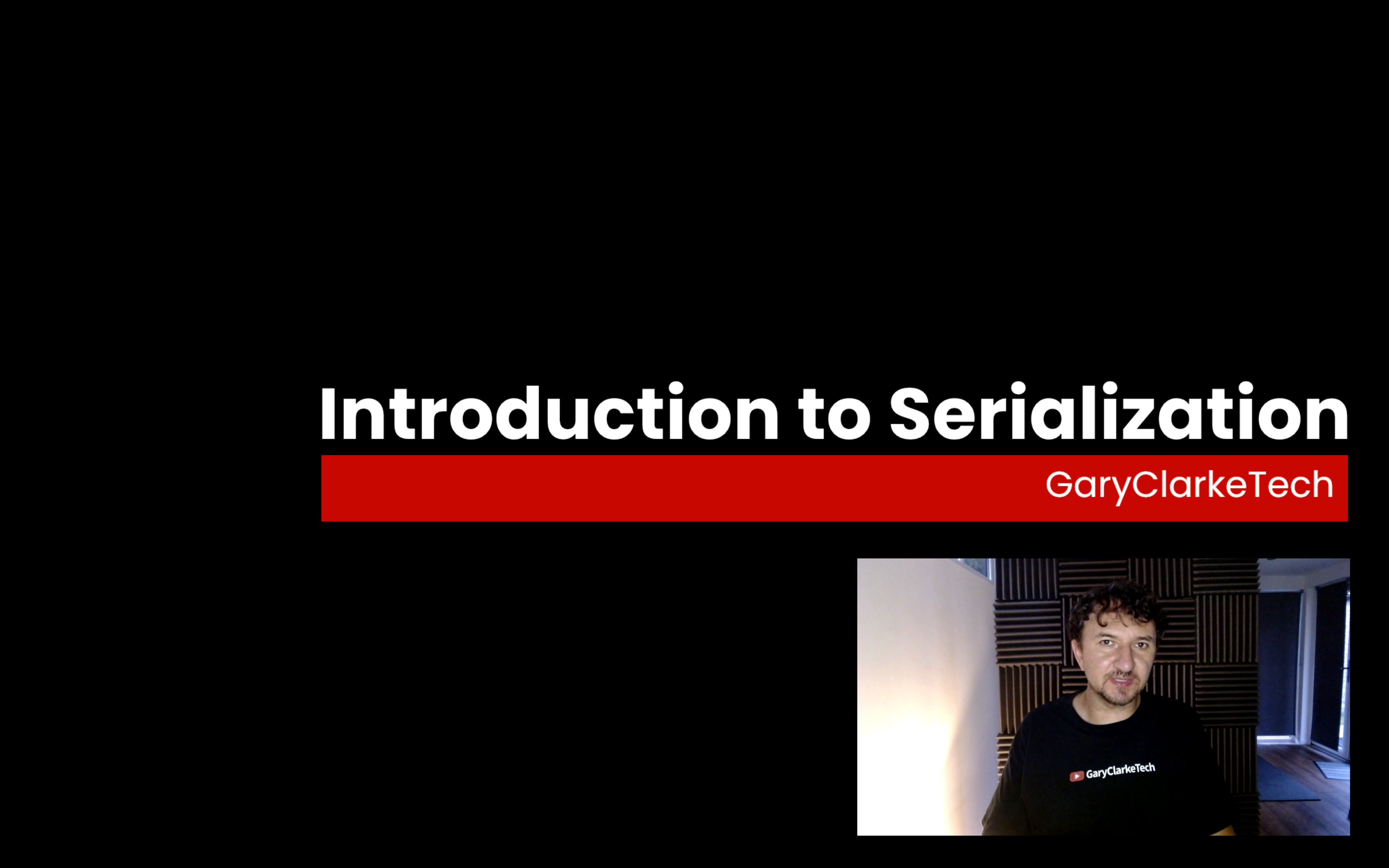 Introduction to Serialization
Serializing Objects
Unserializing Objects
__sleep Magic Method
__wakeup Magic Method
__serialize Magic Method
__unserialize Magic Method
DateTime Class
Comparing Dates
Modifying Dates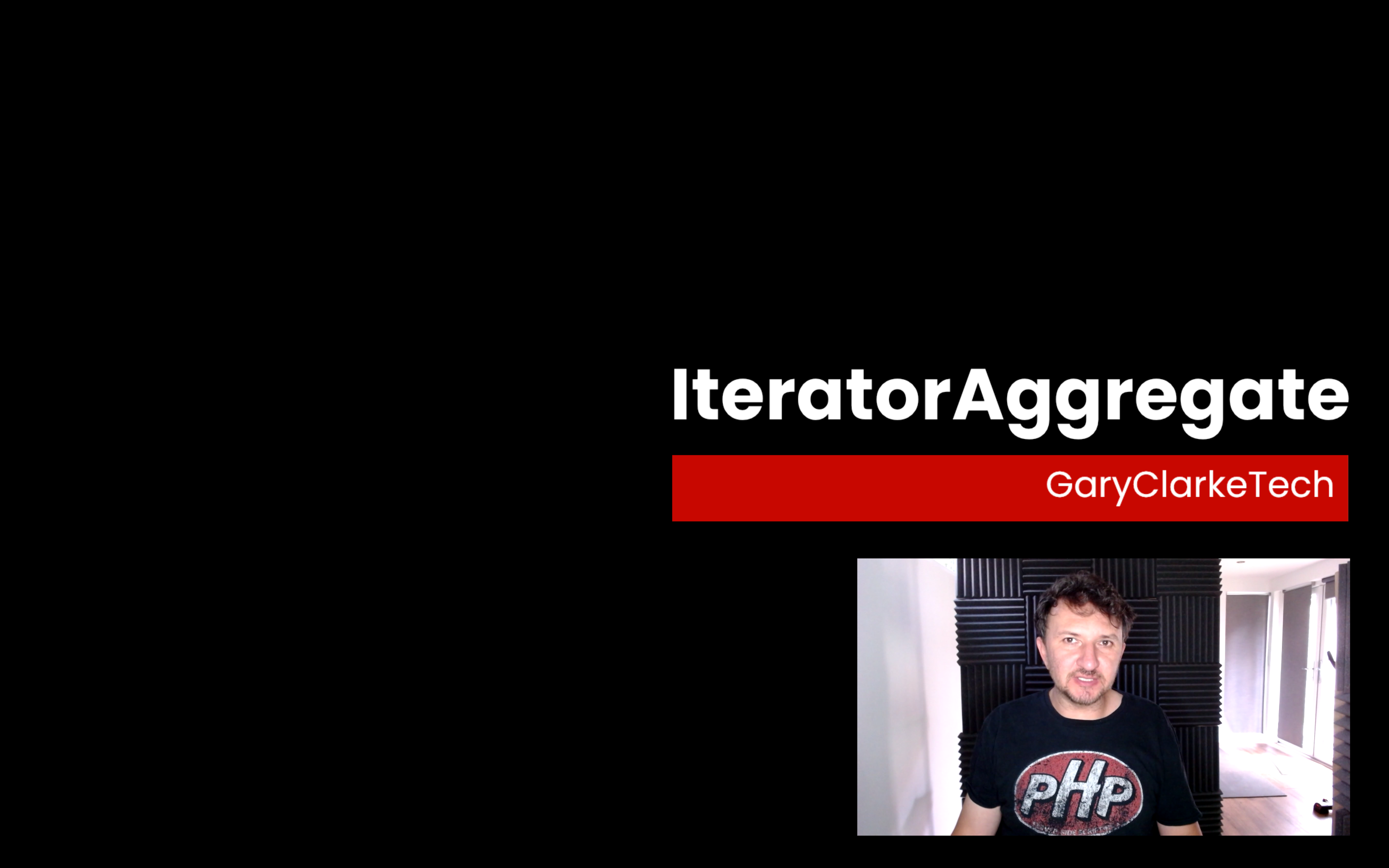 Array Access
Introduction to the Iterator Interface
Iterator Interface Part 2
Countable Interface
IteratorAggregate
ArrayObject
Collection Class Part 1
Collection Class Part 2
Introduction
PHPUnit Setup
Testing Objects
setUp Method
Error Handling in Tests
Introduction to Test Doubles
Mocking a Dependency
Introduction to Test Driven Development
Improving a Test
TDD Challenge
Using Tests to Refactor
Take Your Testing Further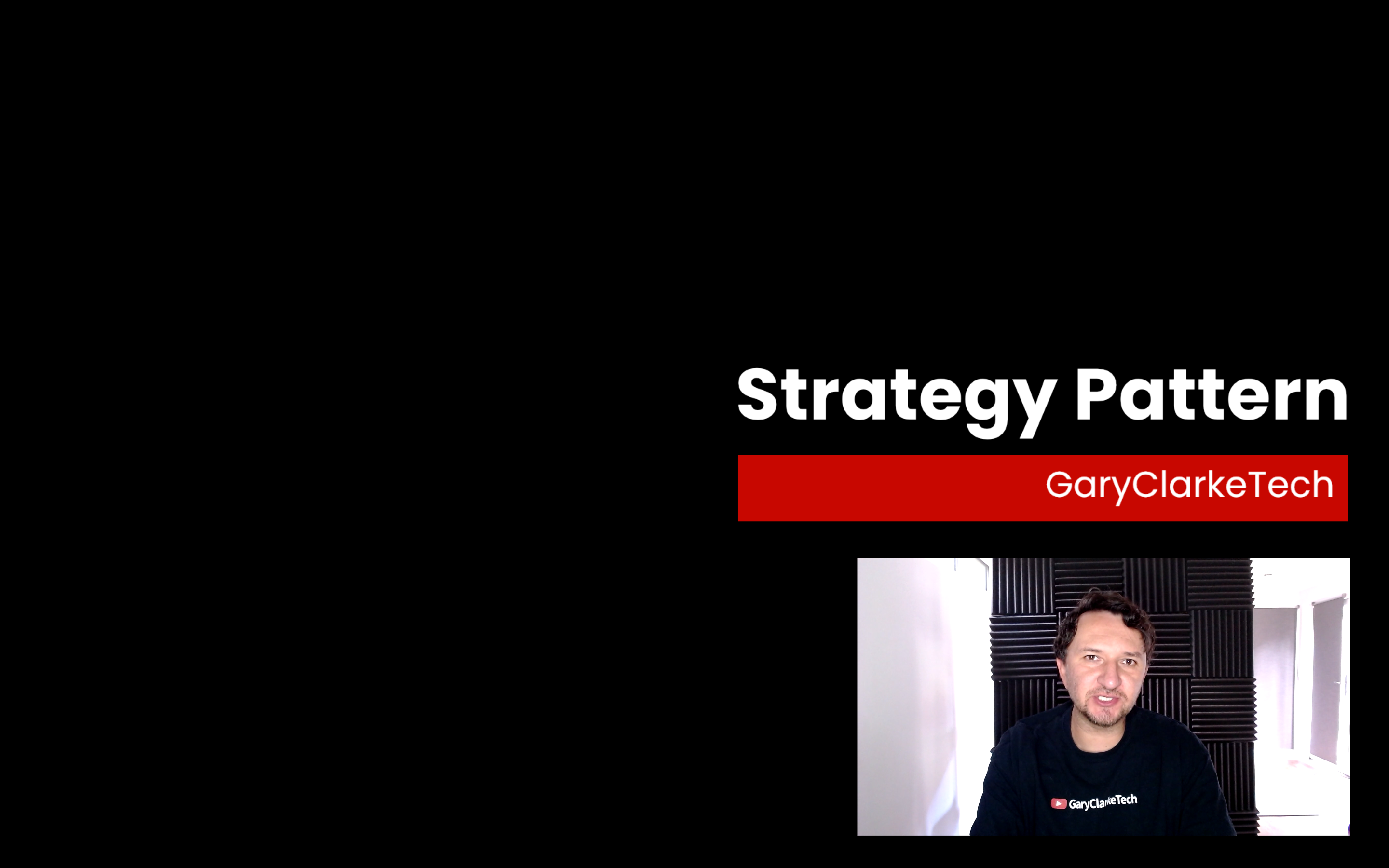 Composite
Decorator
Adapter
Strategy
Observer
Null Object

Dependency Injection
Service Locator
Factory Method
TBC
$59 + VAT added on checkout page
✅ 5★ rated course
✅ Over 100 video tutorials for $59
✅ Over 16 hours of quality content - no filler
✅ All code examples included
✅ Regular student challenges
✅ Lifetime ownership
📜 Certificate of achievement
🤝 Lifetime money back guarantee
Check Out These Sample Videos From The Course

Example Video From Chapter 1

In this recording, I start at the very beginning by introducing classes and explaining their relation to objects.

Example Video from Chapter 7

Chapter 7 covers some more of the principles of object oriented programming such as polymorphism.

Example Video From Chapter 11

Being able to test your code in a meaningful way is an essential skill for a PHP developer. Chapter 11 gets you up and running in this area.

Example Video From Chapter 12

Chapter 12 is all about design patterns, one of my favourite subjects to learn and teach. This example video covers the Strategy pattern which is used extensively in object oriented PHP. In fact, you'll use it so often that, after a while, you don't even notice that you are using it.


Time For A Reality Check
You'll see a lot of learning resources out there that will try to teach you this stuff using simplified examples like $dog->bark() or $car->drive()
This is OK for showing you the concepts but they are not realistic and you will never see code like this in the real world. There are lots of real-world scenario's that are easy to understand such as $cart->add($item)
I still work in the industry as a senior developer and I'll only use real examples which I have seen throughout my career. That's how you'll learn and that's how you'll succeed.

$59 + VAT added on checkout page
✅ 5★ rated course
✅ Over 100 video tutorials for $59
✅ Over 16 hours of quality content - no filler
✅ All code examples included
✅ Regular student challenges
✅ Lifetime ownership
📜 Certificate of achievement
🤝 Lifetime money back guarantee

This is what people have had to say about the course and the YouTube preview.


This is perfect! - Unjoined


You have a great way of explaining OOP - Locoplata


Information delivered clearly and in a well-structured way - Sim
The way of teaching is so good with real time examples. There is also engaging activities - Lokith S


Gary has a clear delivery style that promotes retention of the module objectives that he is expressing - Karl Zipser


This course is fantastic! I'm really looking forward to watching the rest of the course. Thanks a million Gary! - Michael Gibbs


Well structured and taught - Suleyman Solak


Great tutorial! - Fh Ndiritu
It's much more pleasant to follow than most other courses I have tried. - Mick Amato


Thanks for this video, been watching it for the 2nd time and I can't even feel the time goes by - Lexer Quine


I won't lie, I've watched a lot of php oop course and this is the best!! Thank you king - Yasser Latrach


PHP is making sense and I can apply what I am learning at my job - Dee


Very engaging and easy to understand the concepts - Luciano


I'm very happy with the course and the instructor. - Paulo


Gary explains OOP with PHP very clearly and is easy to understand. I think it's simply great - thanks for creating it!! - Nicolas Alexander Rau


This course is a true gem! It's the first time I watched a 3h course and felt I really understood the concepts. Thank you so much Gary! Looking forward to the full course:) - Giulia Pizzignacco


I saw all the videos of oriented object programming and they were awesome! Great content - Arius


Great stuff for OOP in PHP for beginners and great reminders for other Devs. - TomTom Shaylash


Excellent course delivered by a knowledgeable and engaging content creator. Highly recommended - Drew Hinde


I have learnt so much new information which helps me to write efficient php (oop) code. I am very thankful to Gary for providing such quality content - Ridwanullah Raufi


I'm very pleased with the way Gary explains everything. - Rob Spruyt


I'm enjoying the clear English of Gary, well spoken and succinct explanation of his code. - James


Exactly what I needed for my level of coding, I can create crud applications in PHP, but OOP is completely new to me. - Tom


Sufficiently long sections to be able to take in the information, it makes it easier to understand. Very good explanations. - Mats Akebrand


I have had an extremely positive experience with this course, so Mr Clarke had definitely earned a perfect 5 stars from me! This course has helped me to understand how OOP works SO MUCH better than I previously did. I 100% understand all of his examples. - Jeffrey Carter


Excellent course, interesting and engaging - Clive

Thanks for subscribing to GaryClarke.Tech and welcome!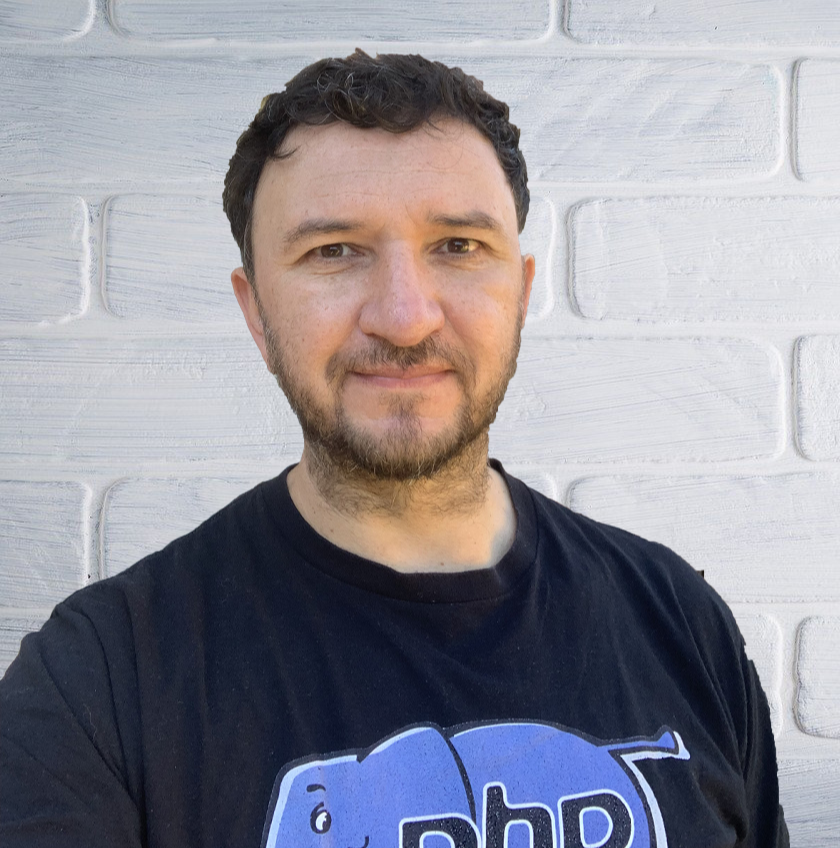 Hello and thank you so much for checking out my work. My name is Gary Clarke and I'm a software developer with many years experience, primarily in PHP. I started creating video tutorials during lockdown in 2020 because I wanted the challenge of being able to explain complex / technical subjects to others in a way which is easy to understand and remember.
At this moment in time, my videos have been watched nearly half a million times and I intend to keep creating new and improved content and teaching more and more new people. It would be my pleasure to see you on the inside of one of my courses.



Dee ⭐️⭐️⭐️⭐️⭐️
PHP is making sense and I can apply what I am learning at my job. I am maintaining an existing php site while we switch to react
✅ Valuable information ✅ Helpful practice activities ✅ Clear instructions
✅ Accurate course description ✅ Engaging delivery style ✅ Knowledgeable instructor



Luciano ⭐️⭐️⭐️⭐️⭐️
Very engaging and easy to understand the concepts
✅ Valuable information ✅ Helpful practice activities ✅ Clear instructions
✅ Accurate course description ✅ Engaging delivery style ✅ Knowledgeable instructor



Valérie Montusclat ⭐️⭐️⭐️⭐️⭐️
✅ Valuable information ✅ Helpful practice activities ✅ Clear instructions
✅ Accurate course description ✅ Engaging delivery style ✅ Knowledgeable instructor



Vincent Signoret ⭐️⭐️⭐️⭐️⭐️
✅ Valuable information ✅ Helpful practice activities ✅ Clear instructions
✅ Accurate course description ✅ Engaging delivery style ✅ Knowledgeable instructor



Marc ⭐️⭐️⭐️⭐️⭐️
✅ Valuable information ✅ Helpful practice activities ✅ Clear instructions
✅ Accurate course description ✅ Engaging delivery style ✅ Knowledgeable instructor



Tomy Dostie ⭐️⭐️⭐️⭐️⭐️
✅ Valuable information ✅ Helpful practice activities ✅ Clear instructions
✅ Accurate course description ✅ Engaging delivery style ✅ Knowledgeable instructor



Ibrahima D ⭐️⭐️⭐️⭐️⭐️
✅ Valuable information ✅ Helpful practice activities ✅ Clear instructions
✅ Accurate course description ✅ Engaging delivery style ✅ Knowledgeable instructor



Paulo ⭐️⭐️⭐️⭐️⭐️
✅ Valuable information ✅ Helpful practice activities ✅ Clear instructions
✅ Accurate course description ✅ Engaging delivery style ✅ Knowledgeable instructor



Andrzej ⭐️⭐️⭐️⭐️⭐️
✅ Valuable information ✅ Helpful practice activities ✅ Clear instructions
✅ Accurate course description ✅ Engaging delivery style ✅ Knowledgeable instructor



Maria Carolina Rangel Matheus ⭐️⭐️⭐️⭐️⭐️
✅ Valuable information ✅ Helpful practice activities ✅ Clear instructions
✅ Accurate course description ✅ Engaging delivery style ✅ Knowledgeable instructor



Nicholas Alexander Rau ⭐️⭐️⭐️⭐️⭐️
✅ Valuable information ✅ Helpful practice activities ✅ Clear instructions
✅ Accurate course description ✅ Engaging delivery style ✅ Knowledgeable instructor



J`anis ⭐️⭐️⭐️⭐️
✅ Valuable information ✅ Helpful practice activities ✅ Clear instructions
✅ Accurate course description ✅ Engaging delivery style ✅ Knowledgeable instructor



Ridwanullah Raufi ⭐️⭐️⭐️⭐️⭐️
✅ Valuable information ✅ Helpful practice activities ✅ Clear instructions
✅ Accurate course description ✅ Engaging delivery style ✅ Knowledgeable instructor



Werner ⭐️⭐️⭐️⭐️⭐️
✅ Valuable information ✅ Helpful practice activities ✅ Clear instructions
✅ Accurate course description ✅ Engaging delivery style ✅ Knowledgeable instructor



Haddo Vervest ⭐️⭐️⭐️⭐️⭐️
✅ Valuable information ✅ Helpful practice activities ✅ Clear instructions
✅ Accurate course description ✅ Engaging delivery style ✅ Knowledgeable instructor



Suleyman Solak ⭐️⭐️⭐️⭐️⭐️
✅ Valuable information ✅ Helpful practice activities ✅ Clear instructions
✅ Accurate course description ✅ Engaging delivery style ✅ Knowledgeable instructor



TomTom ShayLash ⭐️⭐️⭐️⭐️⭐️
✅ Valuable information ✅ Helpful practice activities ✅ Clear instructions
✅ Accurate course description ✅ Engaging delivery style ✅ Knowledgeable instructor



Paulo ⭐️⭐️⭐️⭐️⭐️
✅ Valuable information ✅ Helpful practice activities ✅ Clear instructions
✅ Accurate course description ✅ Engaging delivery style ✅ Knowledgeable instructor



Montgomery ⭐️⭐️⭐️⭐️⭐️
✅ Valuable information ✅ Helpful practice activities ✅ Clear instructions
✅ Accurate course description ✅ Engaging delivery style ✅ Knowledgeable instructor



Rob Spruyt ⭐️⭐️⭐️⭐️⭐️
✅ Valuable information ✅ Helpful practice activities ✅ Clear instructions
✅ Accurate course description ✅ Engaging delivery style ✅ Knowledgeable instructor



James ⭐️⭐️⭐️⭐️⭐️
✅ Valuable information ✅ Helpful practice activities ✅ Clear instructions
✅ Accurate course description ✅ Engaging delivery style ✅ Knowledgeable instructor



Mihai ⭐️⭐️⭐️⭐️⭐️
✅ Valuable information ✅ Helpful practice activities ✅ Clear instructions
✅ Accurate course description ✅ Engaging delivery style ✅ Knowledgeable instructor



Tom ⭐️⭐️⭐️⭐️⭐️
✅ Valuable information ✅ Helpful practice activities ✅ Clear instructions
✅ Accurate course description ✅ Engaging delivery style ✅ Knowledgeable instructor



Mats Akebrand⭐️⭐️⭐️⭐️⭐️
✅ Valuable information ✅ Helpful practice activities ✅ Clear instructions
✅ Accurate course description ✅ Engaging delivery style ✅ Knowledgeable instructor



Nikko ⭐️⭐️⭐️⭐️⭐️
✅ Valuable information ✅ Helpful practice activities ✅ Clear instructions
✅ Accurate course description ✅ Engaging delivery style ✅ Knowledgeable instructor



Mert Tanriverdi ⭐️⭐️⭐️⭐️⭐️
✅ Valuable information ✅ Helpful practice activities ✅ Clear instructions
✅ Accurate course description ✅ Engaging delivery style ✅ Knowledgeable instructor



Jeffrey Carter ⭐️⭐️⭐️⭐️⭐️
✅ Valuable information ✅ Helpful practice activities ✅ Clear instructions
✅ Accurate course description ✅ Engaging delivery style ✅ Knowledgeable instructor



Krzysztof ⭐️⭐️⭐️⭐️⭐️
✅ Valuable information ✅ Helpful practice activities ✅ Clear instructions
✅ Accurate course description ✅ Engaging delivery style ✅ Knowledgeable instructor



Weslley Richard ⭐️⭐️⭐️⭐️
✅ Valuable information ✅ Helpful practice activities ✅ Clear instructions
✅ Accurate course description ✅ Engaging delivery style ✅ Knowledgeable instructor



Clive ⭐️⭐️⭐️⭐️⭐️
✅ Valuable information ✅ Helpful practice activities ✅ Clear instructions
✅ Accurate course description ✅ Engaging delivery style ✅ Knowledgeable instructor



Sim ⭐️⭐️⭐️⭐️⭐️
✅ Valuable information ✅ Helpful practice activities ✅ Clear instructions
✅ Accurate course description ✅ Engaging delivery style ✅ Knowledgeable instructor



Miguel ⭐️⭐️⭐️⭐️⭐️
✅ Valuable information ✅ Helpful practice activities ✅ Clear instructions
✅ Accurate course description ✅ Engaging delivery style ✅ Knowledgeable instructor



Darren ⭐️⭐️⭐️⭐️⭐️
✅ Valuable information ✅ Helpful practice activities ✅ Clear instructions
✅ Accurate course description ✅ Engaging delivery style ✅ Knowledgeable instructor



Z ⭐️⭐️⭐️⭐️⭐️
✅ Valuable information ✅ Helpful practice activities ✅ Clear instructions
✅ Accurate course description ✅ Engaging delivery style ✅ Knowledgeable instructor



Mick Amato ⭐️⭐️⭐️⭐️⭐️
✅ Valuable information ✅ Helpful practice activities ✅ Clear instructions
✅ Accurate course description ✅ Engaging delivery style ✅ Knowledgeable instructor



Fredrick ⭐️⭐️⭐️⭐️⭐️
✅ Valuable information ✅ Helpful practice activities ✅ Clear instructions
✅ Accurate course description ✅ Engaging delivery style ✅ Knowledgeable instructor



Sabina ⭐️⭐️⭐️⭐️⭐️
✅ Valuable information ✅ Helpful practice activities ✅ Clear instructions
✅ Accurate course description ✅ Engaging delivery style ✅ Knowledgeable instructor



Nickolay Mikov ⭐️⭐️⭐️⭐️⭐️
✅ Valuable information ✅ Helpful practice activities ✅ Clear instructions
✅ Accurate course description ✅ Engaging delivery style ✅ Knowledgeable instructor



Lokith S ⭐️⭐️⭐️⭐️⭐️
✅ Valuable information ✅ Helpful practice activities ✅ Clear instructions
✅ Accurate course description ✅ Engaging delivery style ✅ Knowledgeable instructor



Karl Zipser ⭐️⭐️⭐️⭐️⭐️
✅ Valuable information ✅ Helpful practice activities ✅ Clear instructions
✅ Accurate course description ✅ Engaging delivery style ✅ Knowledgeable instructor



Drew Hinde ⭐️⭐️⭐️⭐️⭐️
✅ Valuable information ✅ Helpful practice activities ✅ Clear instructions
✅ Accurate course description ✅ Engaging delivery style ✅ Knowledgeable instructor



Aaron ⭐️⭐️⭐️⭐️
✅ Valuable information ✅ Helpful practice activities ✅ Clear instructions
✅ Accurate course description ✅ Engaging delivery style ✅ Knowledgeable instructor



Paul Martin ⭐️⭐️⭐️⭐️⭐️
✅ Valuable information ✅ Helpful practice activities ✅ Clear instructions
✅ Accurate course description ✅ Engaging delivery style ✅ Knowledgeable instructor